"Stay authentic, energized, focused and consistent" – advice for DE&I advocates
focused and consistent
[ad_1]
Where do insurance firms fall down on DE&I – and where can they rise up?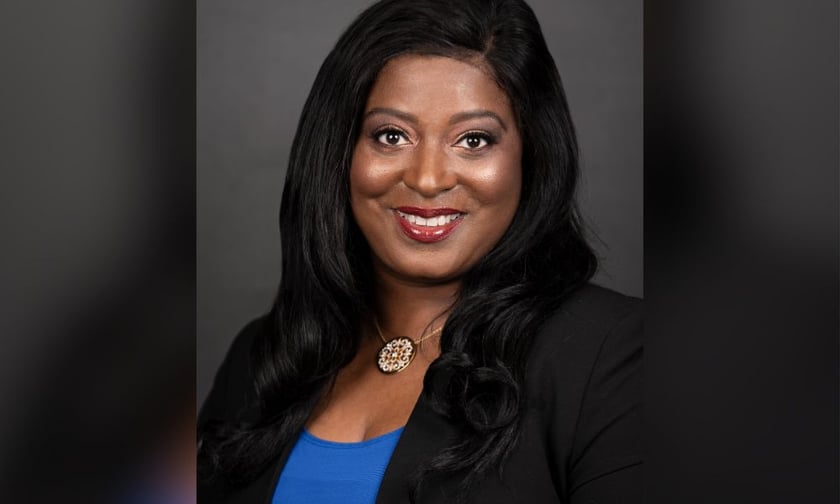 In much the same way that everybody finds their own route into the insurance market, everybody has a unique path to recognising the role they have to play in becoming part of the diversity, equity & inclusion (DE&I) solution. For Jhan D. Doughty (pictured), global head of DE&I at Everest, the journey started when she began her career almost 20 years ago, working as a clinical mental health counsellor serving individuals with mental and physical disabilities.
"This was an honour as I valued the opportunity to support individuals through counselling to achieve their personal and professional goals," she said. "After I graduated with my doctorate, I completed a research post-doctoral fellowship and conducted HIV/AIDS education with persons of colour in New York and Connecticut. I learned the value of engaging individuals through that research and loved working in the communities I served."
From there, Doughty transitioned to an "amazing" career in higher education working in roles supporting student recruitment, professional development, and retention at public research universities. It was during this time that that she also worked as a professor teaching and conducting DE&I research and developed skills in grant-writing.
"I entered the non-profit and corporate sector working on a national contract aimed at DE&I for students in K-12 in the US," she said. "There, I learned the joy and value of creating opportunities for underserved individuals as I developed national internship programs for undergraduate and graduate students and established research institutes at minority-serving institutions. Now, over 10 years later, I am thrilled to witness more than 100 former students thriving in their professional careers."
Today, working at Everest, Doughty said she is pursuing "the work of [her] dreams" — developing and implementing DE&I initiatives on a global scale. She highlighted that working with her insurance industry colleagues in multiple countries and learning what DE&I means in various cultural contexts is what keeps her energised and inspired each day.
Looking back on her DE&I journey, she pinpointed some of the stand-out inspirational moments afforded by her career to date. These include such highlights as presenting her research and work at the International HIV/AIDS conference in Barcelona; launching research institutes at two Historically Black Colleges and Universities (HBCUs) in the United States; presenting strategies on recruiting and retaining diverse employees at the White House HBCU Conference; being named one of the Top 25 Women in Higher Education by Diverse Issues in Higher Education – and now serving as the inaugural global head of DE&I for Everest where she is, "fortunate to engage in work that underwrites opportunity each day."
What are the key DE&I challenges facing insurance businesses?
Identifying some of the key challenges she sees facing insurance companies looking to create healthy DE&I strategies, Doughty noted that the insurance industry is ripe with interest in DE&I.
"Yet our biggest challenge is attracting new talent and informing candidates about the vast available career opportunities," she said. "We solve for this by providing high school and college students with exploratory opportunities such as internships and exposure programs so that they can witness the work first-hand and see that the insurance industry is a viable and financially rewarding career option for them. Everest shares in this philosophy, and I am proud to shepherd this work."
What do insurance businesses get wrong about DE&I?
For insurance businesses looking to move the dial, understanding what not to do is just as important as knowing the right steps to take – and Doughty shared insights into both. Highlighting some DE&I programme approaches that "continue to miss the mark" she advised against utilising a one-size-fits-all approach. Each organisation is different, she said, and engaging in this work requires time listening and learning about what matters most to different constituents and designing/co-creating solutions that will best serve each group.
She added: "I've made it a habit to listen, make iterative changes along the way and then create a strategy and execution plan.
how to be consistent,consistent,how to stay focused and consistent,the easiest way to stay focused and consistent,how to be consistent in life,how to stay focused,how to stay consistent,consistency,focused and consistent,how to be focused and consistent?,focus and consistency,how to be more consistent,focus,consistent or focused,consistant or focused,how to be consistent in studies,consistent or focused personality,consistent or focused whats my type
Not engaging key stakeholders in the DE&I process is another area where organisations looking to make a change fall down. A big piece of DE&I work is relational, Doughty said, and it is important to have a clear sense of the individuals who will be affected by the work, and to understand their thoughts and perspectives.
"If individuals co-create solutions with you, solutions will be retained long after you leave," she said. "While I have years of experience creating DE&I strategies and initiatives, each organisation and environment that I enter is a new one and requires a tailored approach. I can only succeed if I involve others, and to witness success in action is amazing."
What do insurance businesses get right about DE&I?
Sharing some of the most successful strategies to DE&I that she has seen – ones which consistently create value – Doughty identified the value of:
Having a clear strategy with tactics and accountability measures. Often, she said, organisations will only have tactics, but no vision or strategy to serve as the foundation for the work.
Accountability being key. While sometimes challenging to identify and implement, she said, committed individuals seek ways to measure their progress to ensure they are meeting the mark.
Being an authentic leader. People want to work with and alongside someone whom they can connect with, she said. Bringing your full self to your work is truly DE&I in action. "Each one of us is unique, and if you bring your culture and experiences to the work you're doing and are open to examining your biases and growth areas, you will be successful."
The role of the Dive In Festival
The power of the Dive In Festival which is now in its ninth iteration – and runs from 26-28 September 2023 – is one emphasised by many DE&I leaders – and Doughty is no exception.
"DIVE In is invaluable," she said. "The opportunity to work on one of over 35 country teams and learn from over 130 DE&I events is unique. The energy and excitement around the launch of DIVE In 2023 is palpable and my colleagues and I can't wait to get started. Joining the DIVE In Global Steering Committee and leading Everest's efforts is a new milestone in my DE&I journey."
Offering words of encouragement for those leaders looking to take up the mantle of championing DE&I within their insurance businesses, Doughty had the following advice to offer.
"Stay authentic, energised, focused and consistent," she said. "Leadership in DE&I can happen no matter what industry you're in or what role you hold. We need diverse individuals who are true to themselves and passionate about creating inclusive spaces and ways to foster belonging. If you are one of those individuals, then the industry needs you and I look forward to working alongside you."
Registration for Dive In 2023 is now open here.
Keep up with the latest news and events
Join our mailing list, it's free!
[ad_2]